Almost three years after the Green virus devastated the nation of Farshonia, President Marshal Thompson has announced that Kynotsian troops will be pulled from the occupation zone finally.
Secratary of State Mrs. James spoke on behalf on the issue.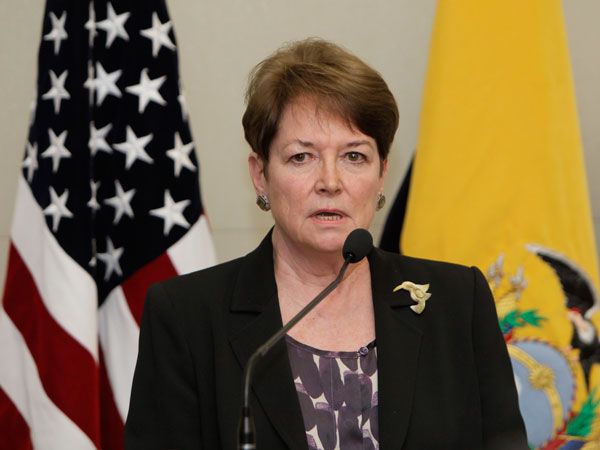 "In recent months, Kynotsu has been preparing to withdraw troops from the quarantine zone. As life begins to return to normal for nation of Farshonia, District 7 has quickly fallen behind the rest of the nation. As of now, the secretary of defense and the president have spoken on the issue and have declared the deadline for withdraw, late Fall of 2016." When asked why it has taken so long to finally withdraw forces and aid, it was replied that "officials felt it would be an easier adjustment for Farshonian citizens to withdraw when infastructure and government were caught up."
Farshonian citizens have for the past 30 months recieved foreign aid from the World Alliance. And many areas of the nation are still under command by other nations. However, District 5 citizens now cheer as they are now able to take one step forward to rising from the ashes.

Kynotsu

Vassal State




Posts

: 10


Join date

: 2013-03-04



OOC: Try and keep your news in either the National or International News Network threads. National is for events in your nation only and International is for events that involve other nations.

New Rhodinia

Emerging Regional Power




Posts

: 324


Join date

: 2014-09-22



The Forum Admin requests that these posts be transferred to the appropriate news thread. Either the WA National or WA International News Network. OTHERWISE, these posts will be deleted within 48 hours. Thank you.
These posts are now being processed for deletion. Thank You.

---
Permissions in this forum:
You
cannot
reply to topics in this forum